Another month has flown past, another 31 daily photos have been taken: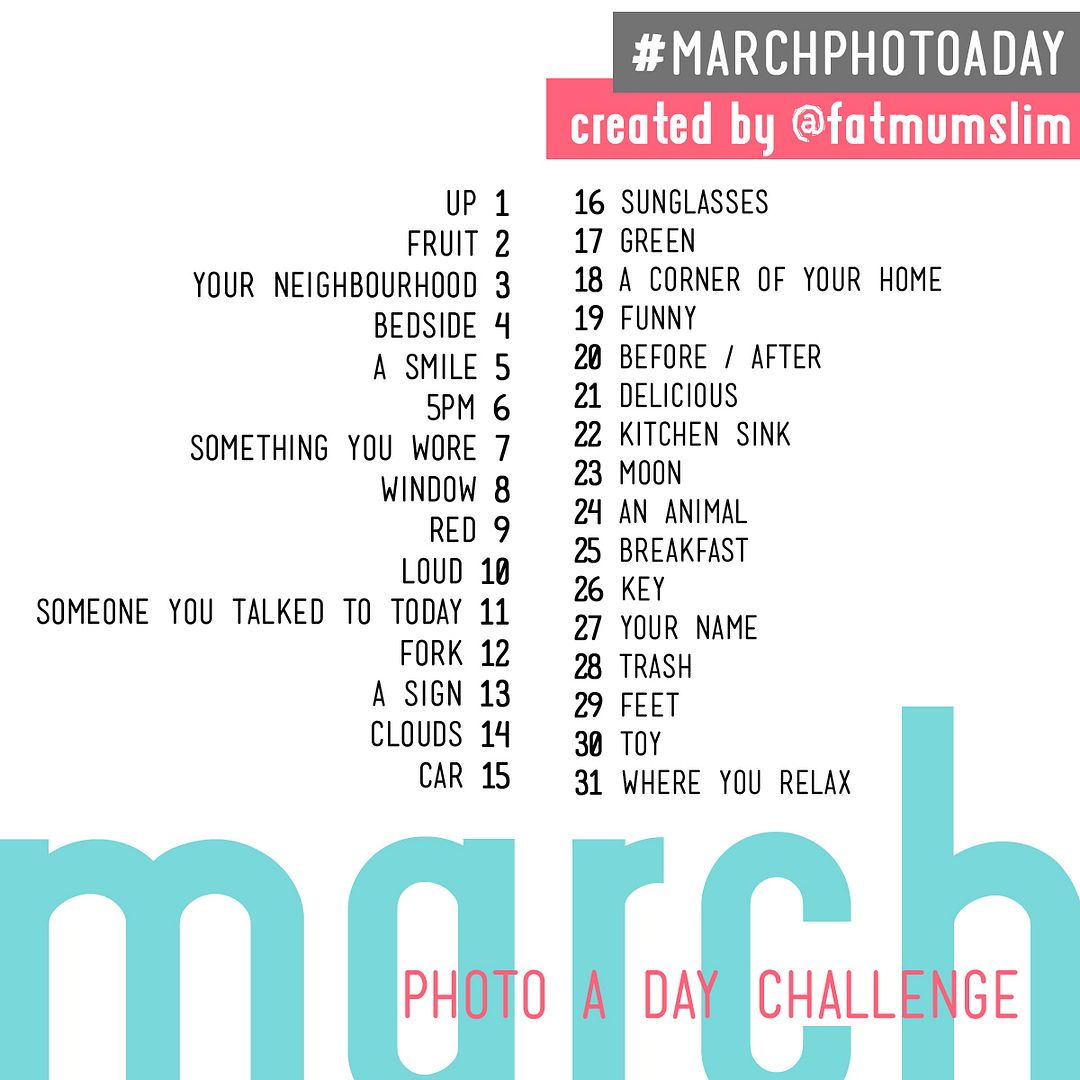 Source.
This month seemed really long. The photos I took at the start of the month, it feels like much longer ago than just a few short weeks.
As always, I did get a little behind but I always manage to catch up. I find these challenges much more fun than the whole 'write something about your day' type things.
I much prefer looking at something that's aesthetically pleasing to the eye thought March wasn't my favourite list of photos, April looks to be better ...
Here's the list for April if you want to join in:
Source.